Promoting Ecoliance e.V. to Asian ambassadors
At the invitation of the Rhineland-Palatinate Ministry of Economics, the State Chancellery and the OAV (East Asia Association), 13 ambassadors of Asian countries met in Mainz for two days to establish contacts with Rhineland-Palatinate companies and institutions.
The ambassadors had a programme of visits to various companies in Rhineland-Palatinate, whereby environmental technology and recycling management are important future topics in the opinion of the personalities addressed. Our chairman, Mr. Werner Zimmermann, had the opportunity to talk to the initiator, the ambassador Mr. Laurence Bay (see photo), as well as to other representatives of the countries Vietnam, Laos, Malaysia, Philippines, Mongolia, New Zealand, Myanmar, Indonesia, Brunei, Cambodia, Sri Lanka and Singapore.
Other Ecoliance members who also accepted the invitation were SIMONA AG, Premosys GmbH and KSB AG.
The interest in Ecoliance e.V. was evident among all the discussion partners. A reminder e-mail has now been sent to all ambassadors. For Ecoliance members interested in the markets of these countries, there is the option of us addressing the ambassadors on your behalf and with your objectives. If you are interested, please contact our office.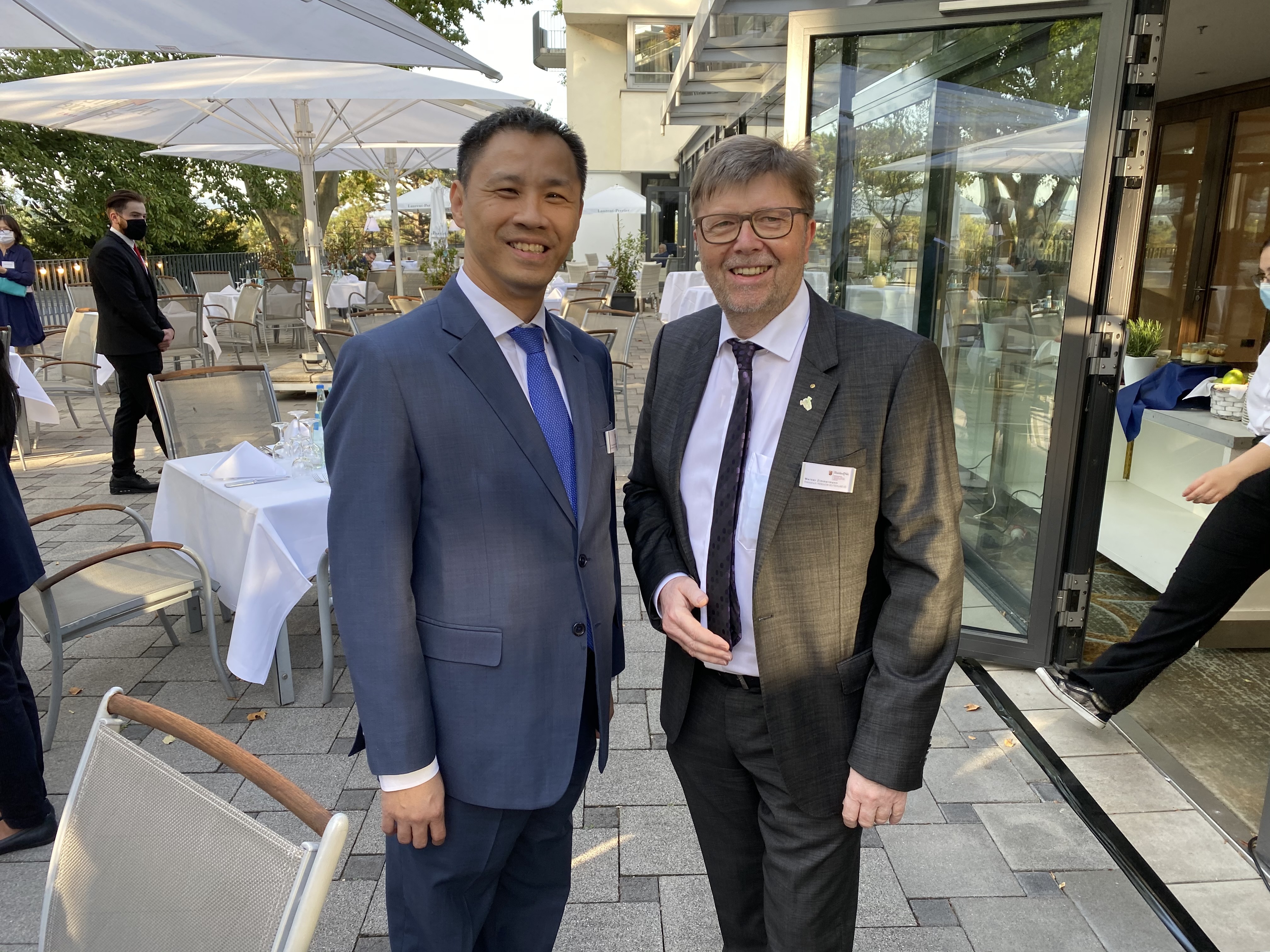 Ecoliance Chairman Werner Zimmermann and Ambassador Lawrence Bay on the occasion of the meeting of Asian ambassadors with Rhineland-Palatinate companies.