Ecoliance with the EEN (Enterprise Europe Network) at FARITEC
On the 03.12.2019 Werner Pilsner from the Enterprise Europe Network invited guests from the Greater Region to the Green Meeting. Guests from Belgium, the Netherlands, France and Luxembourg were introduced to innovative and environmentally friendly companies from the Mainz region.
Faritec GmbH & Co. KG, which has developed a patented fixed-bed reactor system for water treatment, was present as an Ecoliance member. FARITEC is able to treat wastewater from car washes in such a way that in its own car wash facility with self-service terminals, instead of 500 l of fresh water per car and wash cycle, only 30 l of fresh water need be introduced into the process cycle.
FARITEC is a pioneer in this field and makes this technology available throughout Europe. FARITEC supports sustainable water management with its technology and thus preserves the water resource. Ecoliance was represented during the company tour by the executive committee member Dr. Ricki Rosenfeldt.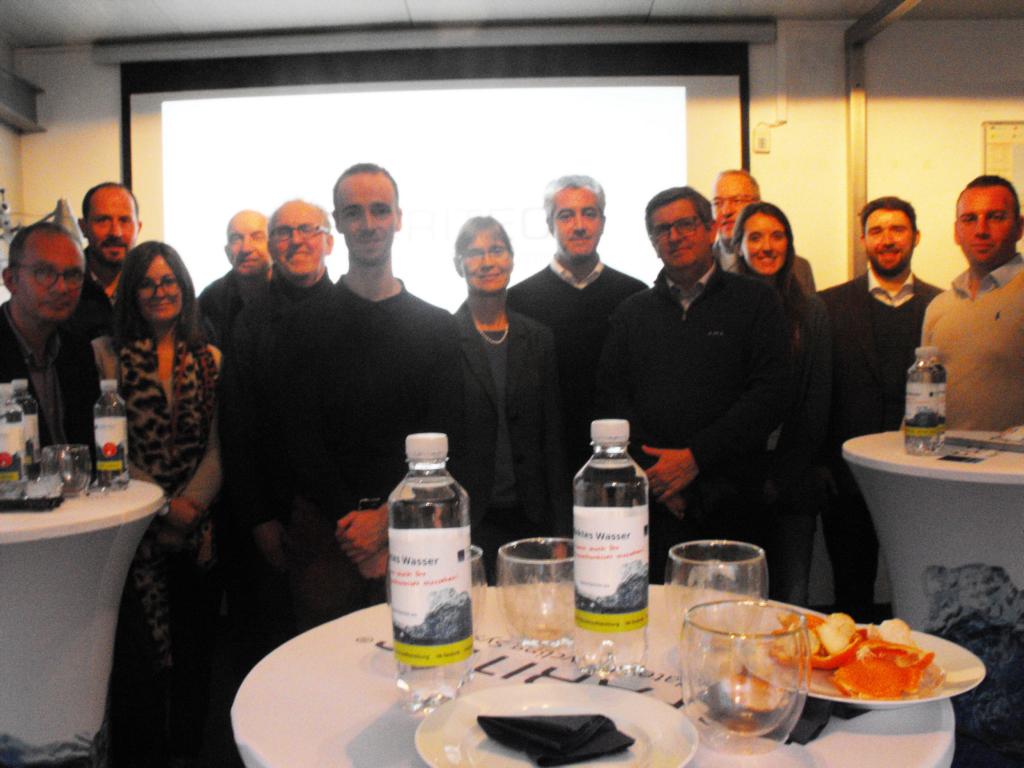 Ecoliance and the Enterprise Europe Network visiting FARITEC