Ecoliance visits Kübler Hallenheizungen
On November 28th, the executive committee of Ecoliance visited KÜBLER GmbH. As a manufacturer of energy-efficient hall heating systems since 1989, the Ludwigshafen-based company has regularly received awards for its innovative achievements, including the German Sustainability Award 2012 and the Innovation Award of the State of Rhineland-Palatinate 2008, 2012 and 2018.
The meeting point was the company headquarters in Ludwigshafen, from where central functions (personnel, sales, marketing, production) are controlled; large parts of production are handled at the Dresden location.

According to sales manager Martin Gröning, the infrared technology used by KÜBLER ensures that the heat reaches the work area in a targeted manner. In contrast to conventional heating systems, the heat is not stored under the roof where it would remain unused.
Up to 70 % energy saving can be realized in relation to conventional technologies. With the MAXIMA model, for example, which has been on the market since 2013, up to 95% of the direct heat can be directed to the work area:



Energy scheme of the model MAXIMA (Source: Kübler GmbH)


Dr. Jens Findeisen, head of KÜBLER's R&D department, explains that, unlike in the past, the company produces its burners itself and is moving forward in the process and value chain.
Strong cooperation with universities in research and development is also playing an increasingly important role. Successful cooperations have been established with the University of applied sciences Mannheim or the University of applied sciences Karlsruhe, for example.
In 2020, a new project with an Ecoliance university will be launched: From March 2020 to September 2022, KÜBLER and the University of Kaiserslautern are working together on the InfraEff project.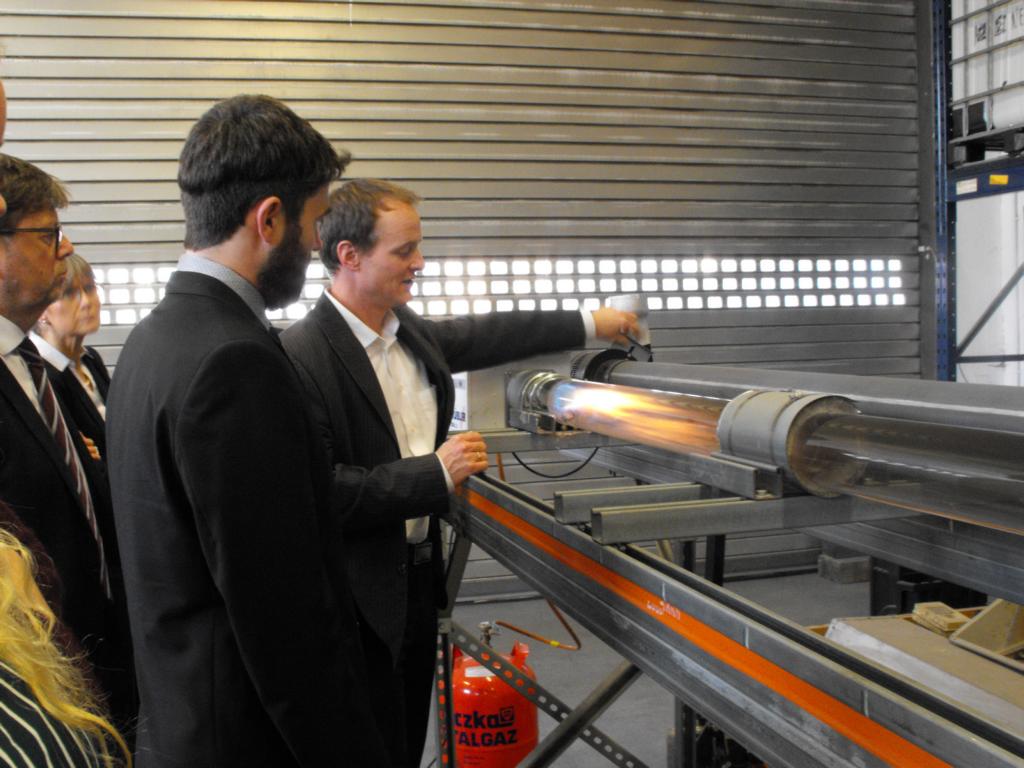 Dr. Jens Findeisen demonstrates the Kübler-technology